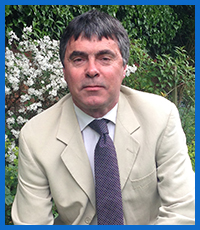 Mark Dodsworth
Managing Director
Mark is an experienced consultant and project manager and is in his element managing large and complex projects such as trade missions, B2B partnering and matchmaking events. He also hones his skills by making the most of market opportunities in the UK for our overseas client companies. In addition, Mark facilitates training workshops on many aspects of international business. His early career was in the British Diplomatic Service and he maintains a healthy interest in current affairs and travel. He is fluent in Spanish, French and Portuguese.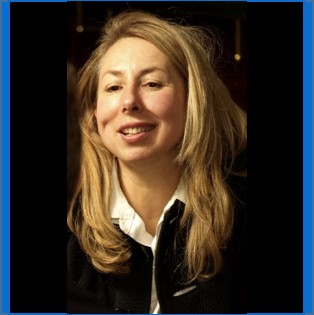 Petra Riemenschneider
Company Secretary and Senior Consultant
Born and educated to degree level in Germany, Petra now divides her time between Germany and the UK. She has been active in the fields of international trade and business development for more than 15 years. Through her involvement in numerous private and publicly funded international trade projects, she has assisted enterprises in building alliances and entering new markets. At Europartnerships she has been responsible for business development in the German-speaking countries, international marketing and for managing complex projects, such as trade missions and B2B partnering programmes, where she makes full use of her extensive experience to help connect businesses and build partnerships. In her free time she likes hiking and swimming.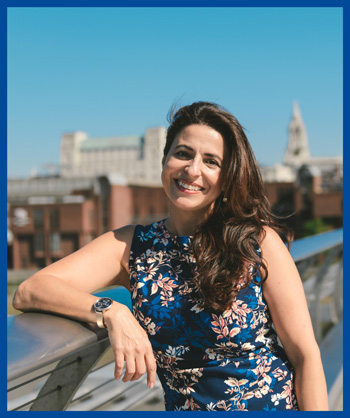 Carolina Forero
Project Manager
Carol Forero has a Business Management degree. Her main professional experience has been in HR and marketing. She worked for BP for 10 years during which time she gained considerable experience and knowledge of the oil industry. She has worked successfully in many multicultural projects and is particularly skilled at the facilitation of meetings and the management of events of all sizes. Since she joined Europartnerships, she has worked in a wide variety of business sectors and gained expertise in new areas, notably market research. Her native language is Spanish and she is also fluent in English and Portuguese. Carol is a passionate traveller, a food lover and an enthusiastic advocate of pilates.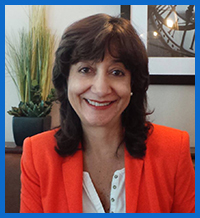 Nora Aguirre
Project Manager
Born in Bogota, Colombia, Nora has over 20 years business experience working mainly in the tourism industry, successfully running her own travel agency for much of that time. Since she joined Europartnerships in 2009, she has participated as project and events manager in various transnational projects across Europe and South America, in sectors as diverse as mining technology, infrastructure, food & drink and travel & tourism. She has special responsibility for supporting our Spanish and Latin American clients. Nora spends her free time playing competitive darts and besides her native Spanish, she is also fluent in English and Italian.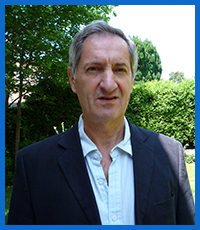 Nick Thomas
Senior Analyst
Nick is a marketing specialist who has worked in the B2B arena for 30 years. He has supported trade missions, international business partnering and matchmaking, with a particular emphasis on preparing sector reports and the identifying potential partners through highly focused research. Target sectors have included renewable energy, construction, ICT and food & drink. He has also produced feasibility reports (desk-based and field-based) for UK and international clients seeking to understand overseas markets and their suitability for specific products and services. Nick regularly supports clients with their strategy and plans. He is a Fellow of the Chartered Institute of Marketing.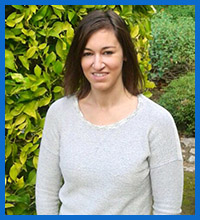 Laura Roldán
Project Manager
Laura is from southern Spain and is primarily responsible for undertaking market research and business development tasks in the Spanish market. She comes from a banking and finance background (holding an MA in Banking Economics from Seville University) and makes good use of her knowledge of the accounting and legal aspects of Spanish corporate life. However she is also passionate about graphic design and web design/development, a passion that makes her the natural choice when Europartnerships and its clients need to design an e-brochure or revamp a website. She is highly entrepreneurial by nature and loves building and developing her own business projects. Much of her spare time is devoted to keeping fit and trying to lead a healthy life.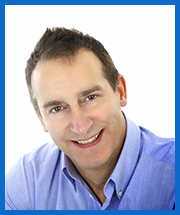 Barry Luff
Consultant
Barry has been involved in sales development pretty much all his of working life! He started his sales career working for automotive companies. He has worked in corporates as well as in small businesses in various different roles up to Sales Director before moving on to become freelance 16 years ago. Variety and new challenges are his forte and he particularly enjoys working with new innovative products. Target sectors include automotive, marine, new technologies, retail, energy and renewables. He likes to take a look at the bigger picture so assisting companies with proposition and strategy are key components behind any new sales project. Above all he still loves chasing the sales. His interests include travel, golf and salsa dancing.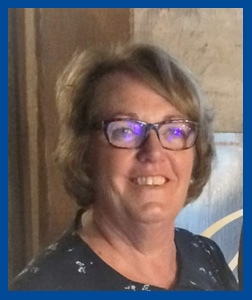 Christine Griffin
Assistant Project Manager
Following a degree in Geography and Economics, Christine's experience was in administration which included working for Thames Water for over 10 years and more recently in education. Since she joined Europartnerships she has worked on a wide variety of projects across many business sectors and is particularly skilled at desk and telephone research. She enjoys travelling, theatre and reading.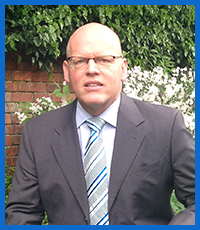 Onno Jol
Consultant
Onno has an extensive track record as a business advisor and company director. He has lived and worked in a number of countries and has been responsible for the management and delivery of international services for 15 years. Onno holds degrees in financial management and marketing. His main expertise is in mergers and acquisitions where he focuses on the ICT, technology and professional services sectors. Onno is a keen and competitive sportsman – one of his proudest achievements was completing a marathon inside the Arctic Circle, in Greenland. Onno is a Dutch speaker and fluent in English.
International Business Consultancy & Project Management
+44 (0) 1926 405597
Our Network partners include France, Germany, The Netherlands, Belgium, Spain, Portugal, Italy, Denmark, Sweden, Norway, Iceland, Poland, Finland, Czech Republic, Turkey, USA, Mexico, Colombia and Ecuador, amongst others.